SURVEY QUICK LINKS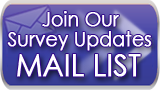 FOLLOW US ON


Archived Events
The Human Resources Institute of Alberta
&
The Wynford Group

Present:
COMPENSATION UPDATE & MARKET TRENDS 2009

Edmonton - Tuesday, October 20th, 2009

Time:
Registration - 7:30-8:00am Speakers - 8:00-10:30am
Location:
Alberta Research Council: 250 Karl Clark Road, Edmonton

Cost:
Members: $45. + GST Non-Members: $60. + GST

Edmonton Registration (please click here)

Please RSVP by October 14th

Calgary - Thursday, October 22nd, 2009

Time:
Registration - 7:30-8:00am Speakers - 8:00-10:30am
Location:
The Westin Hotel: 320 - 4th Ave. SW, Calgary
Cost:
Members: $45. + GST Non-Members: $60. + GST

Calgary Registration (please click here)
Please RSVP by October 16th

Continental breakfast provided

Space for this event is limited and will fill fast!

PLEASE NOTE: this event is eligible for 4.5 recertification
credits towards your CHRP designation renewal

What's Next? How to Prepare for the Next Wave in the Economy
Gail Evans, The Wynford Group

Executive & Incentive Compensation Trends
Arden Dalik, The Wynford Group

The Bank of Canada says the recession is over as the major storm has passed. There are positive signs of recovery on the horizon.

At this session we will look at compensation and economic projections for the future. We will also investigate the impact of recent conditions on Executive and Incentive compensation strategies and how organizations are charting new courses.

The presentations will include:

• The latest economic and compensation trends for the Alberta and Canadian marketplace from the Canadian Compensation Surveys.

• Interpretation of current issues and what they mean for your 2010 plans.

• The impact on Executive and Incentive compensation plans.

• What can you do to prepare your organization for the next wave of change?

• Strategies and tools to realign your HR strategies to move from Turbulence to Control.

For More Information Please Contact:
wynford@wynfordgroup.com
---
Western Canada

EMPLOYEE TERMINATIONS
& RESTRUCTURING

September 28 – 29, 2009 | The Fairmont Palliser Hotel | Calgary

KEYNOTE LUNCHEON ADDRESS (1:15 - 2:00)

It May Seem Like a Good Idea Now, BUT: Implications for Restructuring Strategies

Gail Evans - President, The Wynford Group

Using The Wynford Group's recent industry survey on current trends in short-term approaches to Human Capital restructuring as a backdrop, Gail will examine the impact of the recent economic turbulence and share action strategies in preparation for the next wave of restructuring.

REGISTRATION: Register Online Here or call 1-888-777-1707

---

Session Date: Friday July 31st, 2009

Session Time: 8:30 am – 10:30 am

Session Description: CONCURRENT SESSION 4

RECRUITMENT, RETENTION AND RECOGNIZING THE DIFFERENCE:

NEW APPROACHES FOR A NEW GENERATION

In the face of quickly changing demographics, police departments around the world are re thinking traditional recruitment and retention models, particularly as aging baby boomers prepare to exit the job market. With an ever-increasing demand for new officers, and a shrinking pool from which to draw new recruits, innovation is key, not only for filling vacancies, but also reducing turnover. Join successful police recruiters, human resource specialists and demographers as they look at trends and tactics for tapping into the next generation.

Panelists:
- Daryl Johnson, Partner / Principal, Acton Consulting
- Supt. Glen Siegersma, Pacific Region Career Development and Resourcing Officer, Royal Canadian Mounted Police (RCMP)


- Gail Evans, President, Wynford Group


- Dr. Linda Duxbury, Professor, Carleton University School of Business

REGISTRATION: Register Online Here
---
The Wynford Group & The Fifth Option Consulting Inc.

are pleased to present:
"Thriving in Turbulent Times"
Solutions for Today's HR Concerns
Join other Leaders at the TURBULENT TIMES SEMINAR
You will have the opportunity to:
• Obtain the most current BC market information and trends from our recent Flash Survey results.
• Use our Turbulence Model to understand current issues and determine what they mean for your organization.
• Explore a range of Practical Solutions in facilitated discussions.
• Take away new tools for rapid deployment within your organization in your complimentary 2009 HR Survival Kit
HR Market Experts: Gail Evans, Arden Dalik, Michael Povey, Ted McNicol
When:

Thursday, May 14th, 2009

Time:

7:30 am - 10:00 am

Where:

Cascadia Hotel & Suites

1234 Hornby Street Vancouver, BC

Cost:

BCHRMA members $15
Non Members $20

Register early - limited seats available
(complimentary breakfast will be served)
---
THE WYNFORD GROUP, is well-known as a leader in Western Canada in the areas of Compensation, Performance and Reward Strategies. Our core areas of Human Capital consulting include:
• Human Capital Strategy Development
• Compensation and Rewards
• HR Konnectz infrastructure tools
---
THE FIFTH OPTION CONSULTING. (TFO) is a BC-based HR Management firm, serving the needs of a broad spectrum of organizations, to design and implement innovative human resources strategies including:
• Longer-Term Human Resources Management Outsourcing
• Project-Based Human Resources Consulting
• Recruitment & Executive Search
• Career Transition / Outplacement Services
Are you tired of listening to "talking heads"?!

Then this is for you...
"Thriving in Turbulent Times"

Interactive Round Table Discussions

As a leader in your organization we thank you for participating in our recent Flash Survey

You are invited to attend a participants ONLY Wave Rider Strategy Round Table Event

You will have the opportunity to:

• Obtain the most current ALBERTA market information and trends from the Flash Survey results.

• Understand current issues and what they mean for your 2009 plans.
• Discuss a range of potential strategies in facilitated break-out group discussions.
• Network with colleagues and peers.
• Take away new tools for rapid deployment within your organization in your complimentary 2009 HR Survival Kit

This session is ONLY open to organizations that participated in the Wave Rider Flash Survey

When:

Tuesday, March 3rd, 2009

Time:

7:30 am - 10:00 am

Where:

800 - 6th Avenue S.W., 2nd Floor Conference Room, Calgary

Register early - limited seats available
(complimentary breakfast will be served)

There is No Charge for this session

Click here to register in the Round Table Event

Please contact Kim White at 1-877-264-5166 for more information

Brought to you by The Wave Riders Strategy Group - Gail Evans, Arden Dalik, Mark Crocker, Rosemary Knopp ...

Your Alberta-based team of HR, Compensation and Organization Strategy experts

---

| | |
| --- | --- |
| | Presents: |

annual conference

January 28, 2009
Metro Toronto Convention Centre
Toronto

Speakers include Gail Evans, President of The Wynford Group who will present:

CRITICAL LABOUR SHORTAGES AND STRATEGIES TO DEAL WITH THEM: The Alberta Experience

Labour shortages are a reality for many businesses, organizations and governments in Canada. The reality that has hit most provinces in the past few years hit Alberta more than five years. These ongoing critical labour shortages have challenged both the government and private sector to develop programs to respond not only shortages but other fluctuations in the labour market. This session we will provide insight into:

• The Recent Labour Crunch

• The Alberta Workforce Strategy
• New Sources of Workers: Mature Workers, Aboriginal and Immigration Strategies
• Responding to Multigenerational Work Group Issues
• Facing the Future

REGISTRATION:
Please click here


---

Presents:

HR METRICS

January 21 & 22, 2009
Pan Pacific Hotel
Vancouver

Speakers include Gail Evans, President of The Wynford Group who will present:

Using Diagnostic Tools to Improve Human Capital ROI

This session, participants will gain understanding of how to use the key HR metrics associated with assessing and increasing Human Capital productivity and engagement to become industry leaders. Topics covered include:

• A diagnostic process using Human Capital Metrics to determine HR strategies that drive business value and performance in
your organization

• Key HR Metrics from the recent Canadian Human Capital Benchmarking Survey
• Benchmarking your organization against industry best practices
• Interpretation of results to determine the most critical HR strategies to increase the Return on Investment of your Human Capital
in your organization
• Case study: How companies have used this information to gain support for critical HR programs
• Metric-based strategies that will increase productivity and engagement in your organization

REGISTRATION:
Please click here

---

Presents:

EXECUTIVE COMPENSATION

January 12 & 13, 2009
Sheraton Airport Hotel
Calgary

Speakers include:

Gail Evans, President of The Wynford Group who will present:

COMPENSATION STRATEGIES THAT PAY FOR PERFORMANCE

Arden Dalik, Vice President of The Wynford Group who will present:

Directors' Compensation and Composition: "Who's Minding the Mint?"

COMPENSATION STRATEGIES THAT PAY FOR PERFORMANCE

With today's global competitive business environment, the need to encourage and reward successful achievement at the executive level has never been greater. And with shareholders and the public looking on, those compensation programs better be able to differentiate between outstanding and simply average performance. This discussion details how to develop executive compensation strategies that truly pay for performance.

• A Fundamental elements needed to ensure that compensation programs truly reward for outstanding performance

• Compensation program design features that are required to differentiate between outstanding and average performance
• Successful communication strategies to improve the implementation of executive compensation programs

REGISTRATION:
Please click here