SURVEY QUICK LINKS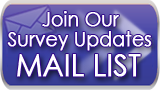 FOLLOW US ON


Archived Events
The Human Resources Institute of Alberta
&
The Wynford Group
COMPENSATION UPDATE
&
MARKET TRENDS 2010
Edmonton - Thursday, October 21st, 2010
Time:
Registration - 7:30-8:00am Speakers - 8:00-10:30am
Location:
Alberta Innovates (ARC), 250 Karl Clark Rd., Edmonton
Cost:
HRIA Members: $50. + GST Non-Members: $65. + GST



Edmonton Registration (please click here)

Calgary - Tuesday, October 26th, 2010
Time:
Registration - 7:30-8:00am Speakers - 8:00-10:30am
Location:
The Westin Hotel: 320 - 4th Ave. SW, Calgary
Cost:
HRIA Members: $50. + GST Non-Members: $65. + GST



Calgary Registration (please click here)
What's Next? How to Prepare for the Next Wave in the Economy
Gail Evans, The Wynford Group
a
Are your Human Capital strategies positioned to Thrive in today's economy?
Gail Will:
• Present the latest economic and compensation trends for the Alberta and Canadian marketplace from the Canadian Compensation Surveys.
• Identify ways that you can apply this information to ensure that your Human Resource and Total Compensation Strategies are positioned to capitalize on the emerging economic changes.
• Provide strategies for measuring success now and tomorrow.

Incentive Plans as a Strategic Catalyst for your Organization's Success!
Arden Dalik, The Wynford Group
a
Will your incentive plans help or hinder your organization's ability to thrive in the emerging economy?
Arden Will:
• Share her insights on leading-edge incentive practices.
• Present the latest in Canadian Executive and Board Compensation trends.
• Illustrate examples for ensuring that your incentive plans will act as strategic catalysts to accelerate your organization's success.
Please RSVP by October 19th – Edmonton and October 21st – Calgary
Continental breakfast provided
Space for this event is limited and will fill fast!
PLEASE NOTE: THIS EVENT IS ELIGIBLE FOR 4.5 RECERTIFICATION CREDITS TOWARDS YOUR CHRP DESIGNATION RENEWAL
---



Taking HR Metrics to the Next Level
a
Benchmark numbers are good!
a
HOW to use them is even better!
The Wynford Group is very pleased to provide a new more streamlined version of the Canadian Human Capital Benchmarking Survey for 2010. The current version is built on a long history of understanding the needs of Canadian organizations since it was established in 1995, by Dr. Jac Fitz-Enz.

a

This new HCB format focuses on the metrics that clients have found most useful, in a simpler more concise format. Our unique reports include the HCB Summary Index, which provides recommendations on HOW to use this important information to focus on the HR programs in your organization that will provide the greatest Return on Investment.

a

Your Survey Results will include:
• Custom Comparison of Your Organization's metrics to your industry.
• HCB Index Summary Report - The HCB Index combines Financial and Predictive Index factors in an
overall indicator identifying your organization's specific ability to attract, retain, develop and access the Human
Capital potential of your employees. See sample HCB Summary Index
• Summary of All Industry Key metrics.

a

These reports will provide you with the hard numbers and causal linkages you need to demonstrate to your Executive team and stakeholders how the effective management of Human Capital can add value to the organization.
Click here for information on our recent Causal Model Study

a

Survey packages are available now! Deadline for participation is September 7.

a

Special Offer for Participants in Wynford Canadian Salary Surveys
- Save 25% on Human Capital Benchmarking survey results.
Don't miss our Special Presentation

a

Causal Model Links HR Strategies to Business Value Drivers
Gail Evans will present the groundbreaking results from our 2009 Causal Study and explain the direct relationships that were found between specific HR strategies and successful business outcomes.
• Why causal models are a critical tool for HR managers to use when diagnosing the health of an organization
while examining benchmarking data
• Analysis methodologies of various Human Capital Metrics that can be used to determine which HR strategies
drive business value and financial performance in your organization
Application in Organizations - Case Studies
Ted McNicol will present examples of how several organizations have used metrics to diagnose and improve organization productivity and successful business outcomes.

a

Calgary - Tuesday, June 22, 2010
Time:
Registration - 7:30-8:00am Speakers - 8:00-10:30am
Location:
2nd Floor Conference Room, 800 - 6th Avenue S.W.
Cost: Complimentary
Calgary Registration (please click here)
a
Please RSVP by June 18 for Calgary event.
Space for this event is limited and will fill fast!
a
Look for other presentation locations to be announced for Fall 2010.
---
Presents:

5TH human capital measurement course

June 15 & 16, 2010
Metropolitan Hotel
Vancouver

Speakers include Gail Evans, President of The Wynford Group who will present:

Using Diagnostic Tools to Improve Human Capital ROI

This session, participants will gain understanding of how to use the key HR metrics associated with assessing and increasing Human Capital productivity and engagement to become industry leaders. Topics covered include:

• A diagnostic process using Human Capital Metrics to determine HR strategies that drive business value and performance in
your organization

• Benchmarking your organization against industry best practices

• Key results from the recent Canadian Human Capital Benchmarking Causal Model Study
• Interpretation of results to determine the most critical HR strategies to increase the Return on Investment of your Human Capital
in your organization
• Case study: How companies have used this information to gain support for critical HR programs
• Metric-based strategies that will increase productivity and engagement in your organization

REGISTRATION:
Please click here
---
R-E-S-P-E-C-T IN THE WORKPLACE

That is what you told us you need!

A recent Wynford survey revealed that it is the # 1 critical area that organizations have identified for employee development.

Since learning is one of the major drivers for engaging employees, NOW is the time to provide training that will pay off when labour market pressures increase again.

The Wynford Group is Pleased to Present:
a
RESPECT IN THE WORKPLACE SEMINAR


DO YOU HAVE A RESPECTFUL WORKPLACE?

Develops skills to build and support a work environment which demonstrates respect, dignity, equity and safety for all employees.
As a participant you will learn to:

• Assess your organization or work team in terms of "workplace climate".

• Understand the legal aspects and implications of harassment, discrimination, and other equity issues.

• "Walk" in another person's shoes (understand their perspective).

• Understand how stereotypes, myths and prejudgments filter our new information and experiences.

• Identify and address the barriers to respectful communication.

• Develop practical tools for displacing disrespectful habits and behaviors.

• Develop organizational expectations and programs to promote respect at work.

• Develop practical strategies to sustain a respectful workplace for all employees.

HOW ARE WE DIFFERENT?

The Wynford Group's approach to skill development is a participative one; therefore our training formats focus on involving participants directly in the learning process through:

• SKILL ASSESSMENT to identify current skill levels using a broad suite of assessment tools.

• EXPERIENTIAL LEARNING SITUATIONS that involve participants in active learning.

• Reinforcement of learning through SKILL PRACTICE relevant to real life situations and FOLLOW-UP activities.

---

---

Edmonton - Wednesday, May 26, 2010

Calgary - Wednesday, June 2, 2010

All Day Event:

8:30am - 4:00pm

All Day Event:

8:30am - 4:00pm

Location:

Bell Tower, Stantec Boardroom
2nd Floor, 10120 - 103 Ave.

Location:

Plus 15 Conference Room
800 - 6th Ave S.W.

Cost:

$349.00 plus GST

Cost:

$349.00 plus GST

Materials, lunch and snacks included

Materials, lunch and snacks included

(Space is limited; please RSVP for Edmonton by May 21 and May 28)

WANT CUSTOMIZED TRAINING OR COACHING?

Click on this link for more information on training programs:
The Wynford Knowledge Connection
a
or contact The Wynford Group at
1-877-264-5166

training@wynfordgroup.com

Wynford has joined the social networking site

facebook

- become a fan of

The Wynford Group
---
| | | |
| --- | --- | --- |
| | What is your Blueprint for Recovery? | |
Latest indicators expect economic recovery starting in 2010 with increased numbers of skilled
workers required in the construction sector and a projected increase of GDP of +3.1%. (RBC Economics)
What are you doing to "Ramp up your Talent" for the economic up swing?
Is your company ready to be Competitive for the next wave of labor shortages?

The role of Human Resources in the recent recession has been viewed as "talent economist"...
Who can we afford to keep? Who can we NOT afford to lose?
Complete this quick survey by February 1, 2010 and receive results on what Organizations are
doing to align themselves for the economic recovery.
---
Don't be Stuck with the OLD Blueprint
Find out the New Way to "Ramp up Your Key Talent!"
At our Complimentary Construction / EPC Industry Breakfast Seminar
The Presentation will include:
Results of Blueprint for Recovery quick survey

What does your key talent need? Want?

The HR strategies that have the greatest impact on employee retention

Workforce Scenario Planning

Key skill development programs to improve the effectiveness of your supervisory employees
---

Calgary – Tuesday, March 2, 2010

Edmonton – Thursday, February 25, 2010

Time:

Registration - 7:30 - 8:00am

Time:

Registration - 7:30 - 8:00am

Speakers - 8:00 - 10:30am

Speakers - 8:00 - 10:30am

Location:

2nd Fl. Conference Room,

Location:

Bell Tower, Stantec Boardroom,

800 - 6th Avenue S.W.

3rd Fl. 10120 - 103 Ave.

Cost:

Complimentary

Cost:

Complimentary

Calgary Registration (please click here)

Edmonton Registration (please click here)

Presenters: Gail Evans Rosemary Knopp

Presenters: Gail Evans Daryl Johnson

Please RSVP by February 26 - Calgary and February 21 - Edmonton
Space for this event is limited and will fill fast!

Please Note: Calgary Event Date Change: from February 3 to March 2

---
| | |
| --- | --- |
| | Wynford has joined the social networking site facebook - become a fan of The Wynford Group |